"I want to impress myself" = My new mantra.
Damn, Girl. Get Your Shit Together.
I've never been wild about the idea of romance. When I was young, I always had a crush on the Disney villain, felt nothing for Prince William, and thought that Romeo and Juliet were so unstable that had they not killed themselves over a relationship that lasted a whopping four  days, they had little chance of overcoming inevitable "baby mama drama," "just can't even's, and "who is she, huh huh"s.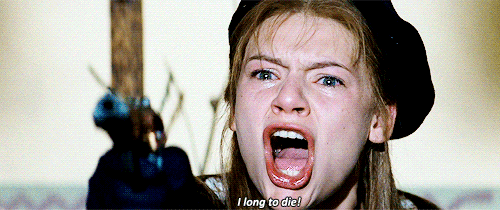 I have been with my husband since I was 19. I am in love with him. He comes home from work, we have a drink, cook a meal, make love, go for a stroll. It's smooth sailing. On Valentines Day there are gifts, trips to New Orleans, bubble baths. "I love you's are exchanged dozens of times a day along with a slew of adorable pet names that would turn the strongest of stomachs. My favorite is "dragon baby" or…
View original post 589 more words